Founded by Tiu Sin Lun in 1966, Beeggymen Trade Center started as a small business specializing in dried mango processing. Beeggymen was coined from the combined names of Bea (Beeggy) and Carmen, the daughters of the founder. Despite its early start, it was only in 1978 that Tiu Sin Lun's daughter, Carmen Go, and son-in-law, Ramon Yu, saw the bright future of the dried mango processing industry and decided to concentrate on the expansion of the family business. Through the years, the manufacturing firm grew and expanded its product lines to include various preserved tropical fruits. By 1997, the company's ownership was transferred to the couple's only child, Marianne Yu (third generation), who later got married to Jordan Song Tanco.
Since then, the company, under the management of Mr. Jordan Song Tanco and Mrs. Marianne Yu Tanco, has worked to continuously produce delicious high-quality treats and goods that deliver its customers the warm flavor of the Philippines.
Read More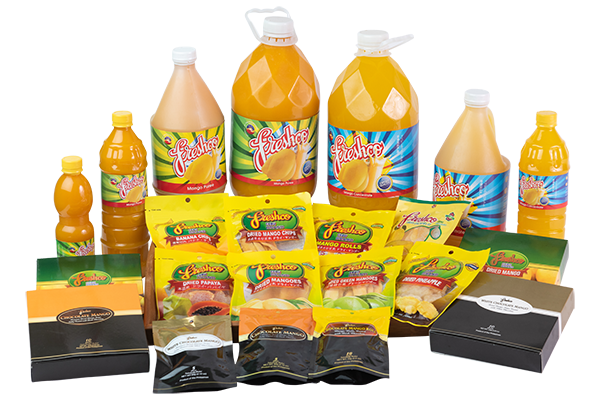 Available in leading supermarket nationwide, also in Duty Free Shop and S & R.